Wiseway Transportation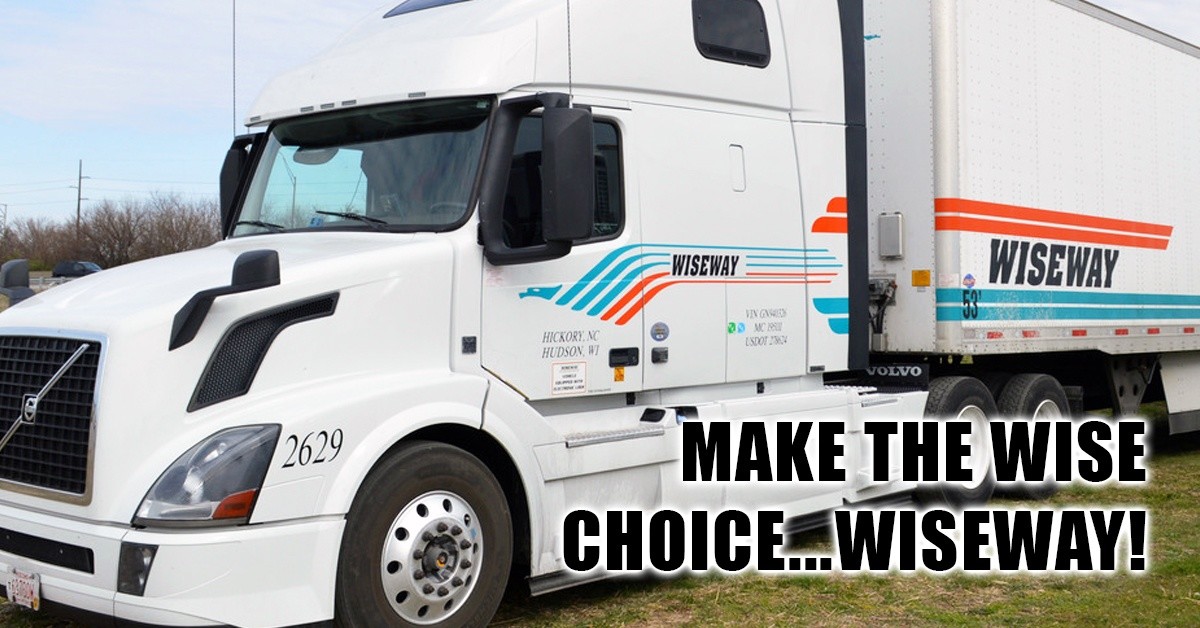 Benefits
Health Insurance
Vision Insurance
Dental Insurance
Life Insurance
Retirement Plan
Paid Vacation
Paid Weekly
Layover Pay
Pickup/Drop Pay
Per Diem
Direct Deposit
Company Overview
Wiseway Transportation
(844) 205-9739
Class A Driver
Wiseway Transportation is hiring for all Class A Driving positions. Relay, Regional and OTR opportunities are currently available at our Hudson terminal.

At Wiseway, we take great pride in hiring professional drivers that share our commitment to customer service and safety. We strive to provide our drivers with a well rounded program that allows them to balance a successful career and quality time home with their families. Drivers can expect consistent earnings, frequent home time and a wide array of benefits.

If you are an experienced Class A Driver interested in working with a quality carrier, we encourage you to consider joining our team. Applicants must be 23 years old and have one year tractor/trailer experience.
Contact Info
Wiseway Transportation
1450 Swasey Street
Hudson, WI 54016
Phone Number
Recruiting : 844-205-9739
Connect with Wiseway Transportation